FERMI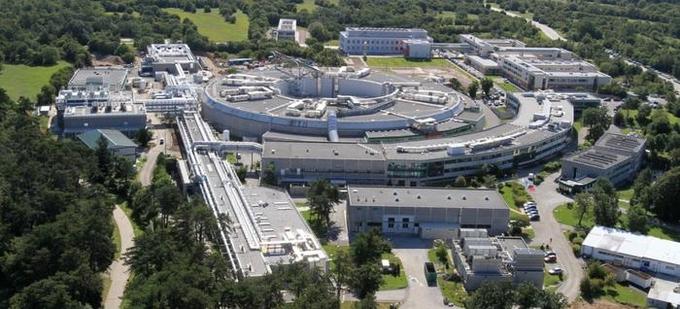 FERMI is a state of the art Free Electron Laser (FEL) source, based on a high gain harmonic generation free electron laser. The FEL is seeded in the UV by a tunable solid state laser system. The seed is multiplied in frequency in the FEL cascade extending the operation in the VUV soft X-ray range of the spectrum. Two FEL undulator lines, FERMI FEL-1 and FEL-2, are optimised to deliver radiation in the ranges 100-20 nm and 20-4 nm respectively. Seeded operation ensures control of the FEL spectrum, pulse duration and synchronisation with conventional laser sources for pump and probe applications. Synchronised radiation pulses of duration less than 100 fs, characterised by unprecedented spectral purity and stability for this class of lasers are available. Nominal parameters of FEL-1 and FEL-2 are shown in the table; both lines have reached the expected performance and are open to external users.
Activities with users are characterised by a high degree of interaction and collaboration, which has stimulated the development of several new operational schemes, for example two colour experiments based on FEL pump and FEL probe pulses. A portion of the seed laser is transported to the experimental station as a user laser in the IR or UV, with unprecedented time jitter values between the user laser and the FEL, namely less than 6 fs.
Photon Beam Parameters


FEL-1 *


FEL-2 *


Photon Energy (eV)


12.4-65


65-310


Average pulse energy [µJ]


200-25 **


100-10 **


Pulse duration [fs] (FWHM)


100-50


60-20


Peak power [GW]


3-0.4


2.5-0.4


Repetition rate [Hz]


10-50


10-50


FEL mode


SEEDED, TEM_00


SEEDED, TEM_00


Photon energy fluctuations [meV][rms]


1-2


4-15


FEL bandwidth ΔE/E [rms]


2.5-5 (x10sup-4)


2-7 (x10sup-4)


FEL bandwidth fluctuations [%][rms]


3-5


3-40


Polarisation


Linear Horizontal
Linear Vertical
Circular Left
Circular Right


Linear Horizontal
Lineal Vertical
Circular Left
Circular Right

* The value in the range depends on wavelength, polarization, and seed pulse settings.
** Higher values can be obtained at the cost of a longer pulse duration and a broader spectral distribution.